Motor transport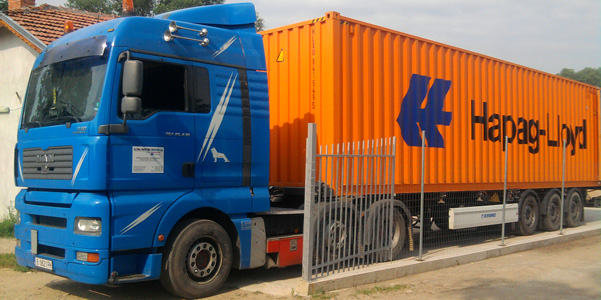 In order to offer a complete "door-to-door" solutions nationwide, Global Maritime Services Ltd maintains its own fleet of 21 trucks and 23 semi-trailers, specialized in container transportation and able to deliver goods to/from any destination in Bulgaria, as well as destinations in surrounding countries – Greece, FIROM, Serbia and Romania. In addition, we have specialized trailers for specific types of containers, including:
Short chassis for 20-foot containers
Specialized trailers for high-cube containers
Specialized trailers for non-standard containers (30-foot, 45-foot)
Furthermore, 20 of our trucks are three-axle, meeting the legal requirements for transportation of heavy goods within the country. Thus, those trucks are able to transport fully-loaded containers, including:
30 metric tons for 40-foot containers (inc. container tare weight)
26 metric tons for 20-foot containers (inc. container tare weight)
In addition to container transport by truck, Global Maritain Services offer transportation for conventional, dangerous and over-sized (inc. over-weight) freight within the European Union and Bulgaria.